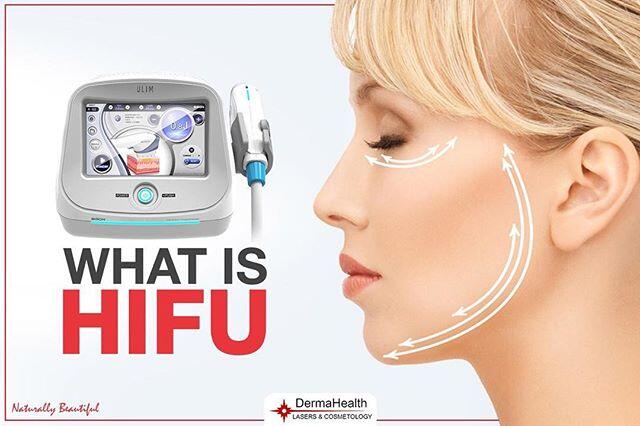 What is HIFU?
HIFU is an FDA approved technology known as High-Intensity Focused Ultrasound that is used for many treatments including face lifting & skin tightening. Is HIFU safe? It is a non-surgical alternative to facelift, without the painful consequences, and is safe and effective. What is HIFU used for? HIFU is an FDA-approved technology known as High-Intensity Focused Ultrasound that is used for several treatments including lifting & skin tightening. It utilizes ultrasound energy to stimulate collagen production, resulting in firmer skin.
How does HIFU treatment work?
HIFU, as the name implies, uses ultrasonic energy to heat tissues beneath the skin's surface.This encourages your cells to make more collagen. More collagen means healthier-looking tighter skin.
Are HIFU treatments safe?
HIFU treatment is a non-surgical alternative for patients not wishing to have a facelift. Side effects of HIFU are rare, and it results in improvement in most cases.
The formula has been formally approved by the Food and Drug Administration. HIFU is currently recognized as a safe and non-invasive treatment that has assisted numerous people in achieving a radiant and youthful appearance.
Are there any Side Effects?
HIFU treatments have few side effects. After treatment, You may notice facial redness and swelling, which often lasts for twenty-four hours.
Side effects are uncommon, but some may experience tingling for some days after treatments, further as bruising, which will recede with time.
Following the treatment, it's crucial to care for your skin. a decent SPF and moisturizer are recommended.
What is HIFU used for?
With aging wrinkles, fine lines and sagging skin occur. Many people consider undergoing HIFU treatment to help recover their younger-looking skin.
So if you suffer from loose skin in the face, neck, or mouth area, or if you have laxity or wrinkles, HIFU could be of help. It is most suitable for patients in their 40s and 50s.
Benefits of HIFU Treatments:
Because of the multiple benefits, more people are opting for HIFU once each year.
The following are some benefits of the HIFU treatment:
HIFU Reduces the appearance of wrinkles and tightens sagging skin.
Help minimize the appearance of jowls
HIFU improves the neck and defines the jawline.
There is no downtime.
Improves the appearance of the skin.
هل جهاز الهايفو آمن وفعال لشد الوجه والرقبه؟